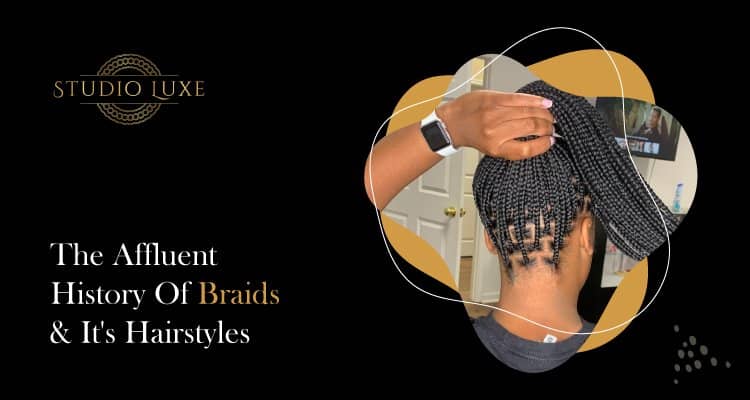 Intro
Just like Fashion, the trends go through a series of popularity. Braids have seen a major upturn in mainstream beauty, mostly from the widely accepted natural hair movement, the imagined looks on our favorite celebrities and influencers. Do braided hairstyles constantly stand the trial of time and come back year after year as the newest trend? Well, it's all in their origins!
Braiding has been used for several reasons- defining social satisfaction and social status. This tradition is intertwining their tresses and is passed to their generation and over the last 5000 years the appearance of braids has been changed by being in modern culture.
History of Braids
The braided hairstyles hail from the 3,500 BC Saharan desert. In Ancient times the cave paintings of Africa depicted images of women with intricate braids weaved close to their scalp, or, as we know them now, cornrows. Interestingly the braids held multiple purposes and could tell you a person's identity.
Braided hairstyles help to express the religious beliefs, family lineage, societal status, and ethnicity of the wearer. During these times, most women, children, and men had their hair braided in some form. Which is now passed from generation to generation, it's patent that the history of hair braiding has deep roots in African culture.
But what globally?
Evolved in Modern Culture
The past and importance of braids for people of color are intensely intertwined with resilience and physiological distress. In an effort to strip people of color of their identity and culture, hair was often completely shaved from their heads.
Braided hairstyles were a precise lifeline!
The associations and popularity of braids have varied all the way through the 20th and 21st centuries.
Staying put for hours to get single braids fitted is a retention a lot of women share around the world and it's amazing to think this tradition has been passed down for thousands of years. In current times, the multipurpose use of hair braiding remains. Braids are a protective style that helps to maintain the length, volume, and integrity of your hair without having to change it every single day.
This lessening in friction on strands gives hair a break and often leads to major growth. Braids are the flawless style to wear on vacation, through a workweek, or when you want an ultra-sleek look with no hassle.
Check out our favorite modern braided hairstyles below:
Braided Hairstyles
SLEEK CORNROWS
The evolution of braids all started with cornrows. This well-ordered hairstyle keeps strands close to the scalp and can be as simple or intricate as you desire.
CLASSIC BOX BRAIDS
Box braids are exemplary braided hairstyles. Conveyed back into pop culture by iconic singers Janet Jackson and Brandy in the 90s, single braids are a popular go-to. There are never-ending possibilities with this style, from styling options, length, color and adding accents and accessories.
BOHEMIAN (BOHO) BOX BRAIDS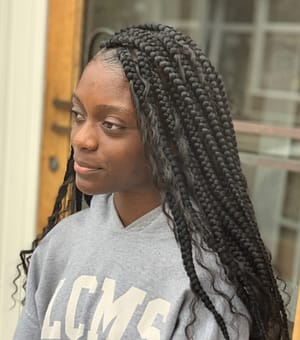 Carefree bohemian box braids are the seamless option for when you want a less than "perfect" look. Bohemian box braids (or twists) are accomplished when strands of curly braiding hair are left unbound. It's a blend of braided and floating hanging hair. It results in an attractive, ethereal effect and gives major island vibes.
FULANI BRAIDS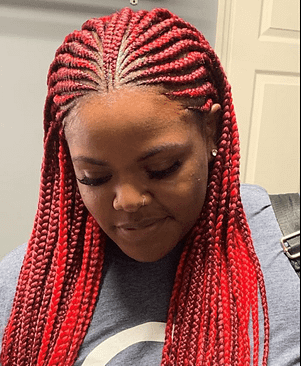 Fulani braids or feed-in braids are characterized by their unique braiding form and use of wooden, metal, or plastic decorative accents. Kim K. reputedly called this popular West African hairstyle "Bo Derek " braids which sparked widespread controversy on cultural assumption and if anyone can truly "own" a hairstyle.
Here is the Deal!
Phew! The past of braids is a charming look into this culture, from past to present. Now that you know the specifics, are you ready to go out and get braids on your own?
Studio Luxe by La is the best highly rated salon and stylist in southeast Georgia. Check out our work and let us help you achieve the style of your choice.