Get set to tie up your precious mane into pretty braids.
Hairstyles have varied and changed all the way through history but braiding hair is an ancient beauty technique. Its history is vast and varies among countries, cultures, and centuries. Braids have been worn by men and women and point out everything from social status, glamor, ethnicity, marital status, and even religious affiliation.
Let's take a little wander through periods and continents and check out all the meanings and styles braids have taken on, from the simplest single plait to the most elaborate updos. There are several braids from Cornrow to box braids then stitch to lemonade braids and more styles of braids. It Depends on the region and group from which it came.
Braiding is not just a trend; it is a form of art, expression, and cultural tradition.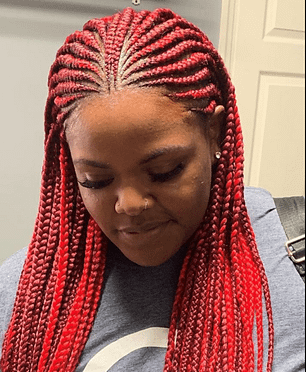 For eras, braiding was not only known to be a hairstyle but also a craft that gives many people a certain connection to their bloodline. It is, therefore, a traditional hairstyle that is passed on for generations. Accordingly, it is important to note that hair braiding might mean different things to different people and will differ from region to region.
For some individuals, braiding is a way of life and eventually, it is a part of their identity.
While on the other hand, for many people braiding takes on a subtler meaning. This simply indicates that for some people braiding is a form of expression and Trend. This form of trend expression is meant to include those who use braiding as a creative channel to express their style or personality and those who use braiding as a creative demonstration of their skills and culture in hair styling.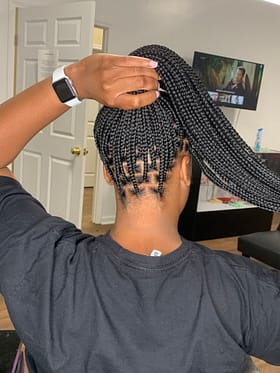 Women are approaching the braiding style in diverse ways. From clean appearances to braids that are organic and untidy. Others are taking on a fresh attitude to coolness. So, getting your hair braided in a salon setting builds unity and embraces a historical culture.
Whether it be a day that you want your hair to be out of your face or a superior event filled with grace, the art of hair braiding has developed beyond the original cultural ideas."
Final Thoughts
So, Braids are not a trend that just comes, and people start looking for the hairstyle, it's a cultural origin that contains various prospects in it. Finding a beauty professional who is skilled at both braiding and traditional fashioning is key here to achieving a braided hairstyle trend that works for you. We highly recommend having the help of your stylist to create the desired look.